As you may know from an earlier post one of my favorite things to do is to get up early in the morning an explore the landscape, wherever I may be. On this morning it was Rhyolite, Nevada. A couple of hours north of Vegas in the Mojave Desert and just a stones throw from Death Valley, Rhyolite is a Ghost town.

Upon entering this Ghost town the first thing you will you notice are the ghostly figures above. The sculpture is the late Belgium artist
Albert Szukalski's
rendition of the "The Last Supper." Interesting to note that humans were used as stand-ins to create the forms.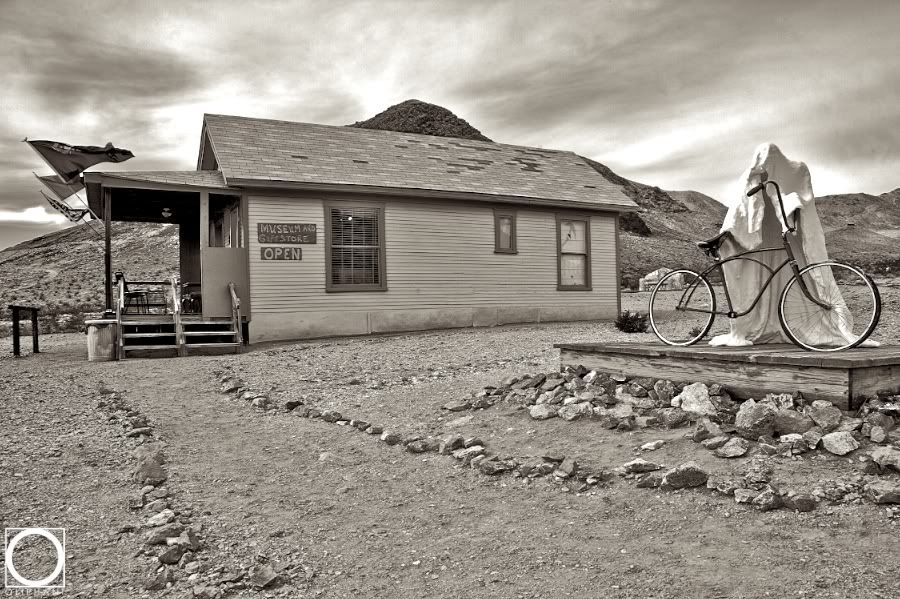 The
Goldwell Open Air Museum
is just a few steps from "The Last Supper," and is filled with memorabilia, history and a husband & wife team that volunteer their time to keep the museum and the town 'alive' sort of...remember, it is a ghost town. The husband greeted us with a friendly smile and the warmth of a grandpa. He was an amazing storyteller filled with an abundance of Rhyolite knowledge and history. I wanted to photograph the lines of wisdom in his face, but I was too shy to ask. Maybe next time.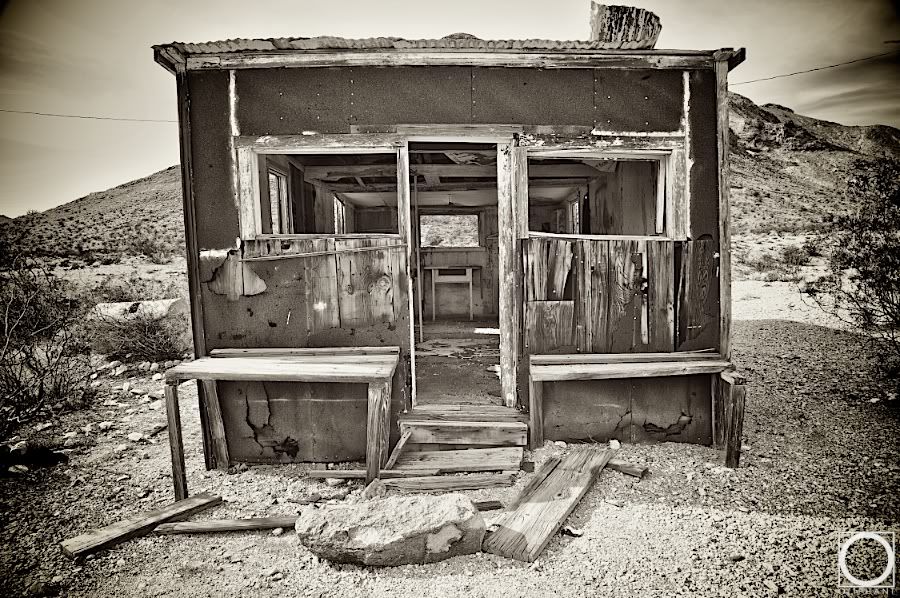 As you head into town just past the museum you'll run into a couple of more than dilapidated units. There is a lot of history here considering the last known resident died in 1924. If my history is correct I do believe this would be considered a shotgun structure. Looks like it may have been a store. Let's take a look inside....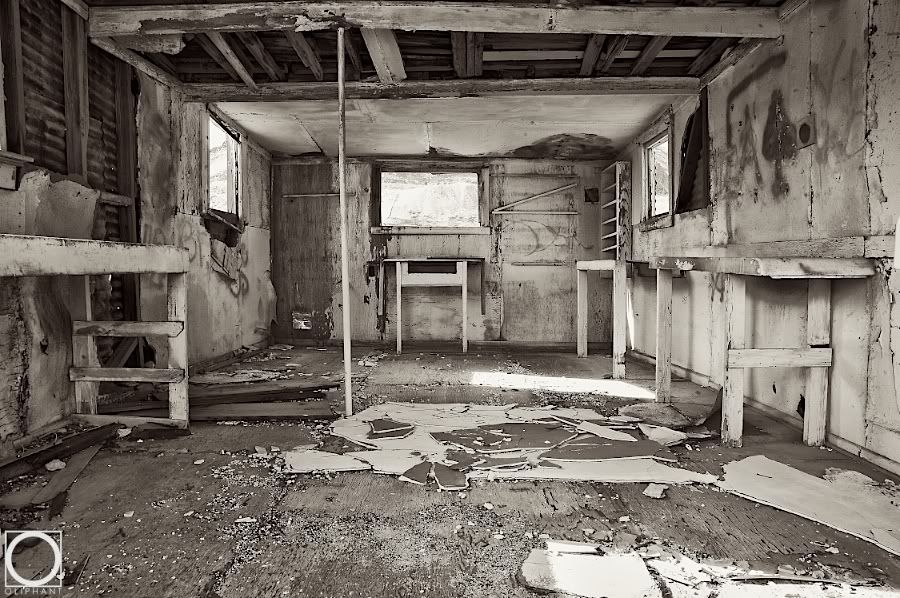 Not sure if they were tagging in the early 1900's, looks like our shotgun store was victim to teenage angst or a ghostly artist. I'm gonna go check out the neighbors.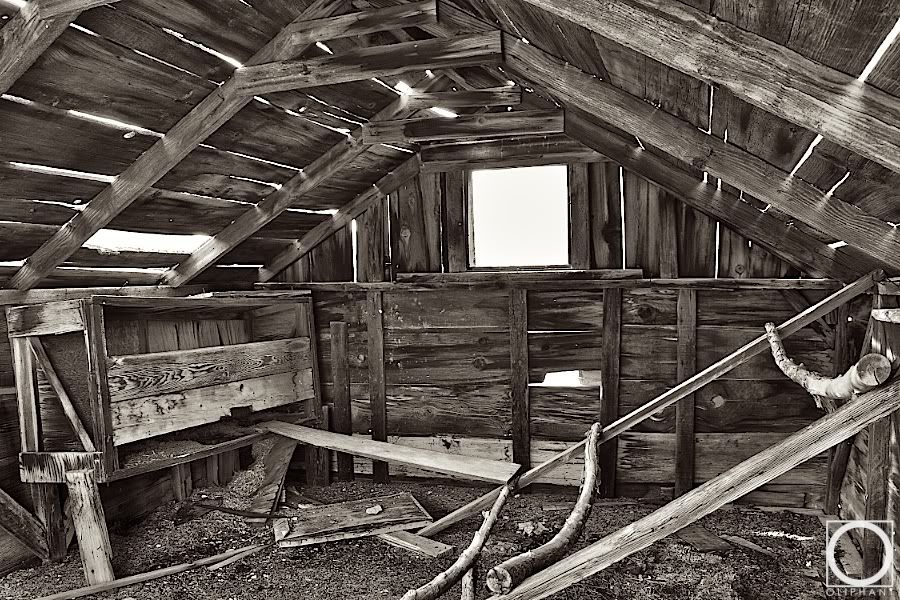 Much of the same here, but this one came with a dirt floor to boot. Couldn't help but photograph the texture in this unit. The wood just says, "take a picture," and the light floating through the rafters and window just made me wonder what went on in this place almost 100 years ago.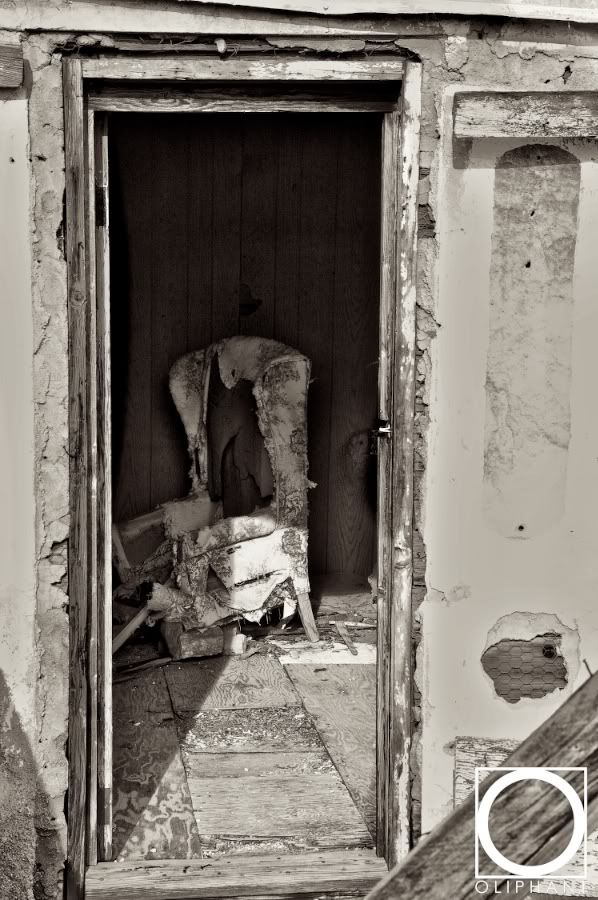 According to
Wikipedia
in 1922 a motor tour by the Los Angeles Times found only one remaining resident, a 92-year-old man. I wonder if this was his chair.
Once a thriving gold rush town, Rhyolite had all the comforts of small town America....including a bank...
a general store...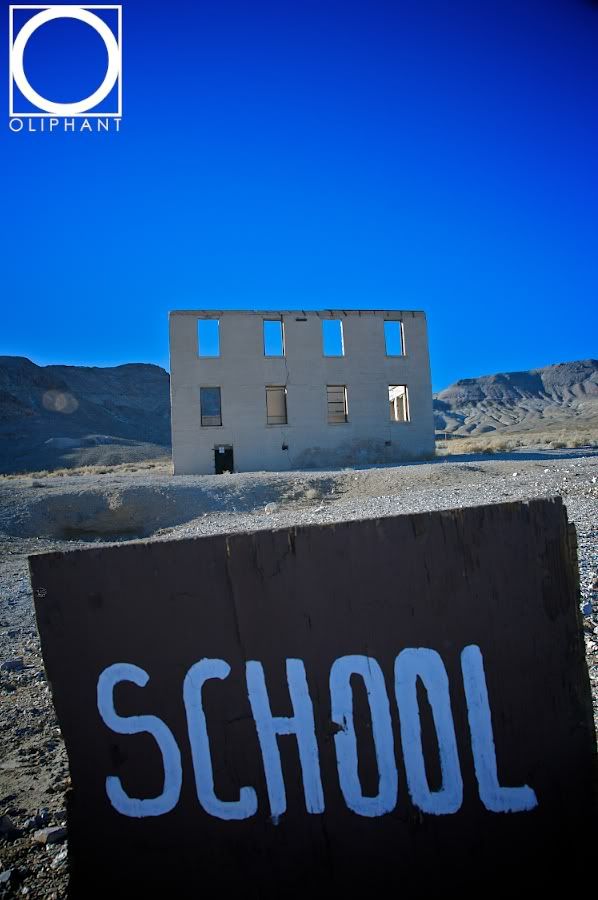 a school....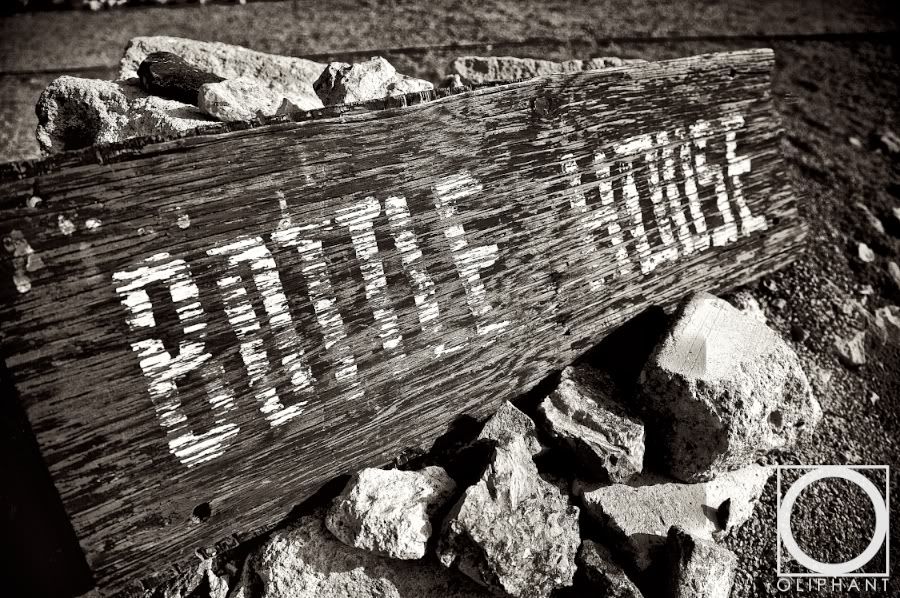 ....and a House made of Bottles?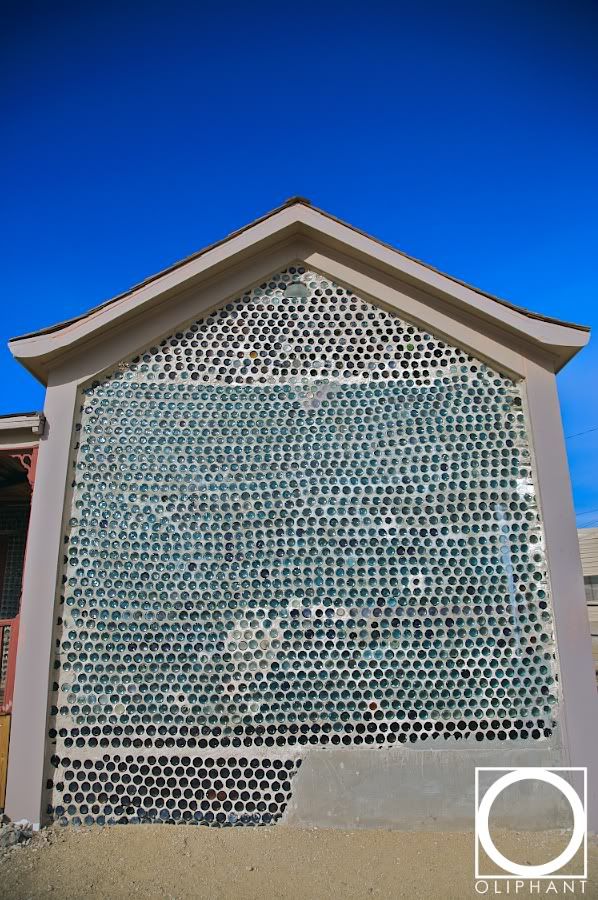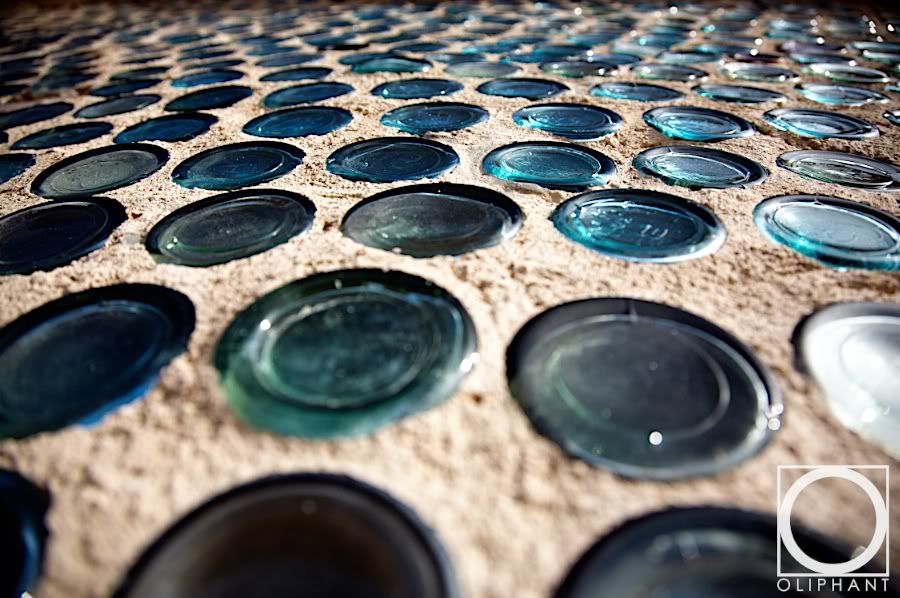 As the story goes the Bottle House was built in 1906 by saloon owner Tom Kelly. Mr. Kelly used bottles because lumber was hard to come by. It took him six months to build and 50,000 bottles. If you're wondering about it's excellent condition, the Bottle House was restored by Paramount Pictures for a movie in 1925.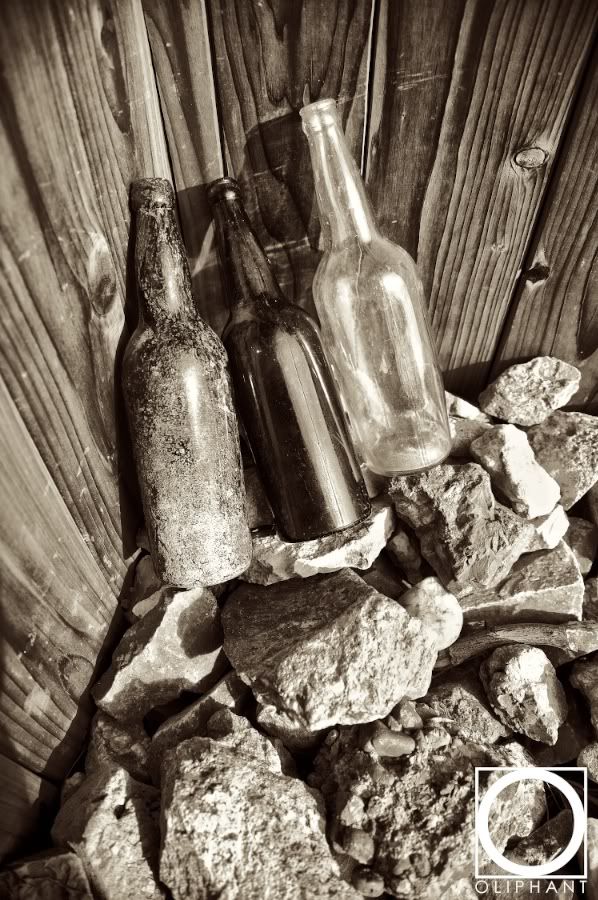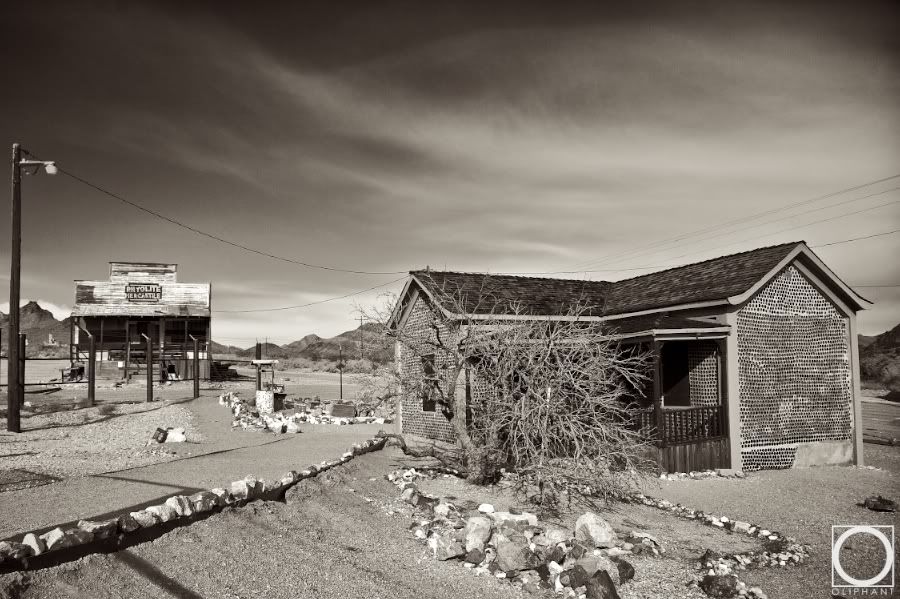 All in all this road trip ranks right up there as one of the best. I learned a few things, got great images and as always I had the best companion in the world...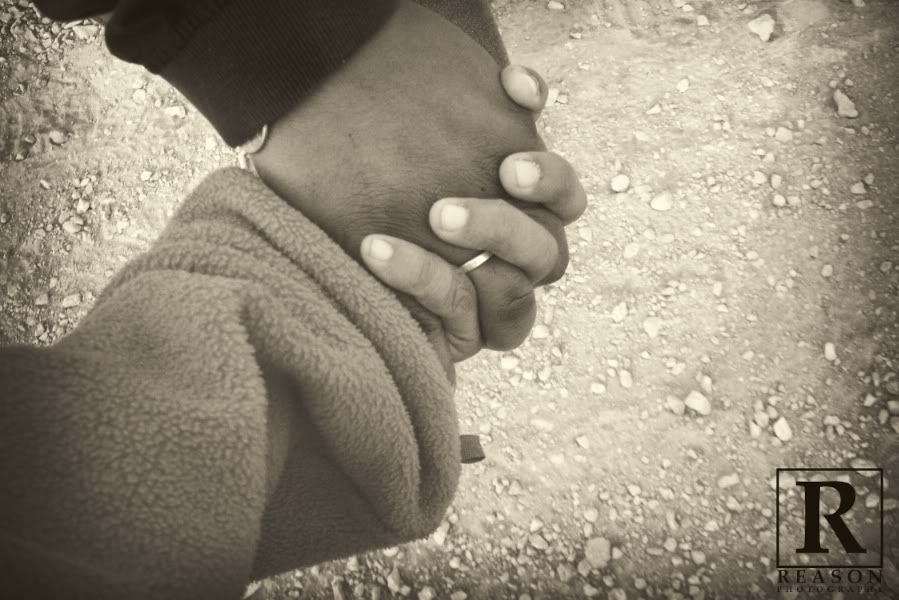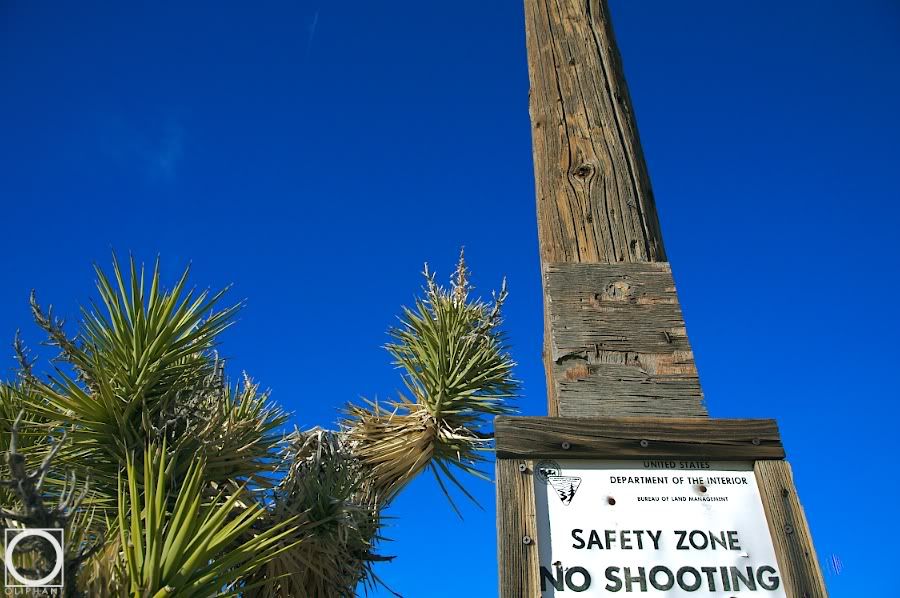 On this day the only shooting was via a couple of Canons. I thank the locals for keeping their guns holstered.
best,
~ Oliphant.